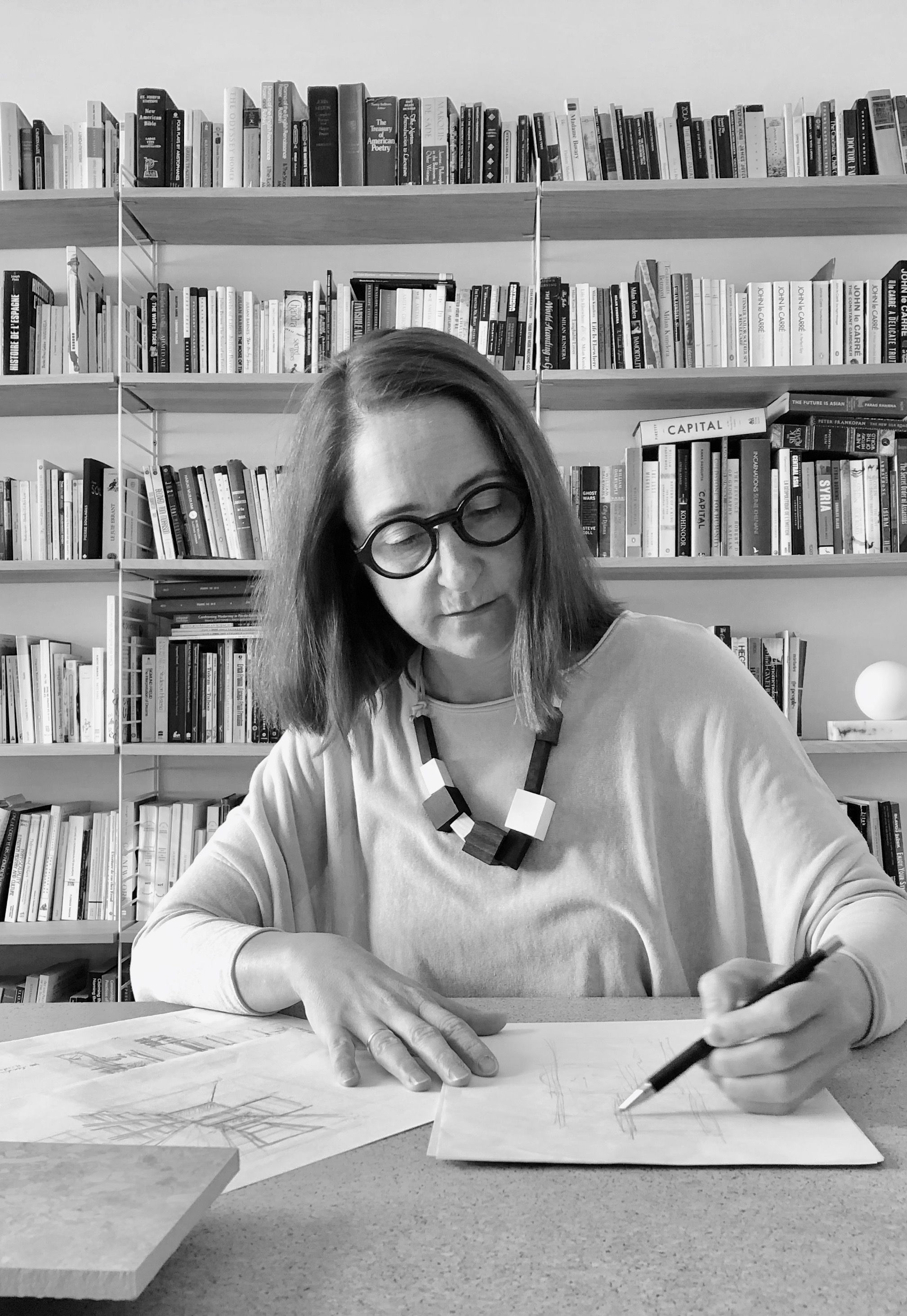 Maryse Rénier Architecture
Is a London-based, design-focused architectural firm founded in 2011. We offer complete architectural and interior design services, helping our clients from initial feasibility study and outline design through completion of the built project. Our portfolio covers a diverse array of projects, from private residential to small luxury retail. Prior to arriving in London and setting up the firm, Maryse Rénier had travelled and worked extensively abroad. She has lived in Spain, France, Austria, the United States and India, and worked for established firms such as Antoine Grumback & Ass. in Paris, NHDKMP in Chicago, and Osborn in Los Angeles.
We believe in the architectural project as somewhere the history of a place and a building meet the everyday story of its inhabitants and occupiers. It is a thread binding these stories to create a unique and coherent tale. To achieve this, the architect must work in close collaboration: from the client and their story as the first breath of inspiration for the project, to the consultants on the design team bringing technical expertise, to the builder and skilled craftsmen. The success of a project rests on the dialogue among all these actors and the architect's ability to coordinate their actions.
Every project is an opportunity to marry sustainability and design. From maximising natural daylight to reducing energy consumption – among many other examples – we invite our clients and the entire project to embrace more environmentally-conscious style, design, and construction.
Maryse Rénier
Architecte D.P.L.G. cum Laude, Ecole Nationale Supérieure d'Architecture de Paris Belleville, 1995.
Architecte du Patrimoine, Ecole de Chaillot, Centre d'Etudes Supérieures d'Histoire et de Conservation des Monuments Anciens, 1997.